A positive, helping approach:
* * *
List of Services:
Therapy for Anxiety
Therapy for Depression
Marriage & Relationship Counseling
Divorce Counseling
Stress Management
Building Self-Esteem
Life Coaching
Collaborative Law NMHP
... And Other Therapy Services
Edward D Goodman, PhD
Psychologist
Marriage Counseling and Individual Therapy
Call me at:  214-535-8847
E-mail: EGoodmanPhD@gmail.com
Dedicated to Health, Happiness
and Rewarding Relationships
I enjoy helping a variety of individual and relationship counseling clients, many with multiple issues such as anxiety, depression, insomnia, work stress, Post Traumatic Stress (PTSD) and difficult relationship issues. Twenty-five plus years of experience often helps me make an initial evaluation and begin appropriate therapy or counseling in the first session.

MARRIAGE AND RELATIONSHIP COUNSELING:  My marriage counseling and relationship counseling is based on a step-by-step method for reducing conflict, increasing mutual respect, trust and understanding, building strong, healthy communication skills and creating or restoring a deep emotional bond that secures and sustains relationships. Relationships can emerge from counseling with a stronger bond than ever before.

INDIVIDUAL THERAPY:  My focus is to help you reduce the emotional pain, stress, anxiety, depression and relationship conflict that you may be experiencing and to work with you to create a more confident, rewarding life based on a strong foundation.
Often the core individual therapy is warm, supportive Cognitive Behavioral Therapy (CBT). Additionally, I incorporate other therapies to help reduce uncomfortable thoughts and feelings while building self-esteem, self-confidence and a strong sense of wellbeing. Most treatment plans include: reinforcing your strengths and improving self-esteem and self-confidence; improving interpersonal and couple relationship communication skills; developing positive motivation and encouraging competent and effective actions.

You are invited to join me in a warm, relaxed setting in my Dallas marriage counseling and therapy office where clients can heal, grow,
build their self-esteem, self-confidence, relationship satisfaction,
and gain the freedom to live happier, more productive lives.
Contact Doctor Goodman
Call me at:  214-535-8847
E-mail: EGoodmanPhD@gmail.com
For more information about me please visit this page:
About Doctor Goodman
An Experienced Dallas Psychologist Serving Patients from:
Dallas
Park Cities
Highland Park
University Park
Preston Hollow
Downtown
Midtown
Uptown
Addison
Richardson
Plano
And the Metroplex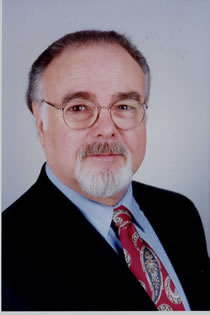 Edward D. Goodman, Ph.D.
You may call me to discuss
my services.
Dr. Ed Goodman
214.535.8847